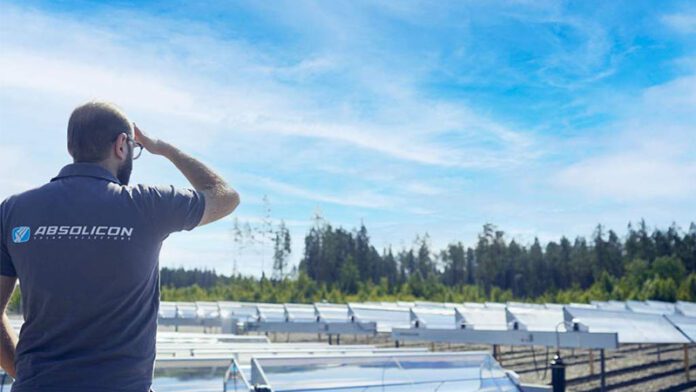 Absolicon is part of the consortium use4HEAT, which has been awarded a total of EUR 9.4M (115 million) by the European Commission to build two innovative seasonal heat storage systems. One of the storage systems will be partially charged by Absolicon's concentrating solar collectors. Absolicon's share of the grant amounts to SEK 340,000 (4 million SEK). The new large-scale EU project for storing heat from summer to winter is led by KTH (Royal Institute of Technology).
The entire project has a budget of 12.4 million (150 million SEK) and aims to demonstrate how underground heat storage can heat entire cities without burning fossil fuels.
The consortium use4HEAT will build two innovative large-scale underground heat storage systems that will be charged during the summer and then provide heat to cities throughout the winter. The heat storage systems will be combined with several other innovative technologies, with Absolicon contributing its unique solar heat technology. As part of the project, Absolicon will construct a solar thermal field of over 300 m2 to supply hot water to one of the seasonal storage systems.