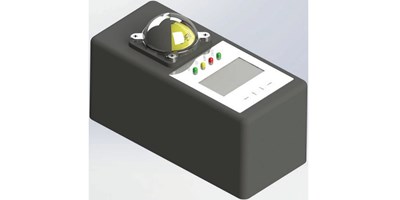 The pneumatic actuator is an automatic control device for opening and closing of rotary valves with compressed air. Pneumatic actuators are divided into two groups as single and double acting. The single acting actuators make the opening process with compressed air and the closing process with the spring force. Double acting actuators do both the opening and closing operation with compressed air.
The switch boxes are products that indicate the position of the valves controlled by the pneumatic actuators. Intelligent control boxes are the devices that can perform the control and status monitoring as well as the position of the actuators.
In some valves used in industrial applications, safety is significant. It is also important to control the actuators where the valves control is important. The need for smart switch box is for the detection of faults occurring in the actuators immediately and before the malfunction occurred. Smart Switch Box (SSB) is a smart device which provides control of pneumatic actuators, provides status monitoring, functionality test and provides information from sensors and offers maintenance without malfunction.
SSB generally: Monitor the state of the actuators instantly; Controls the actuator; Saves energy; Measures and show the temperature value of the actuator; Indicates the number of times the actuator has been switched on and off after the first day; Indicates a fault condition and By analyzing the data, it informs about the malfunctions that may occur and ensures the maintenance without failing.
Thanks to the SSB, the actuator can be controlled manually via the web and automatically via the device or via the control signal.