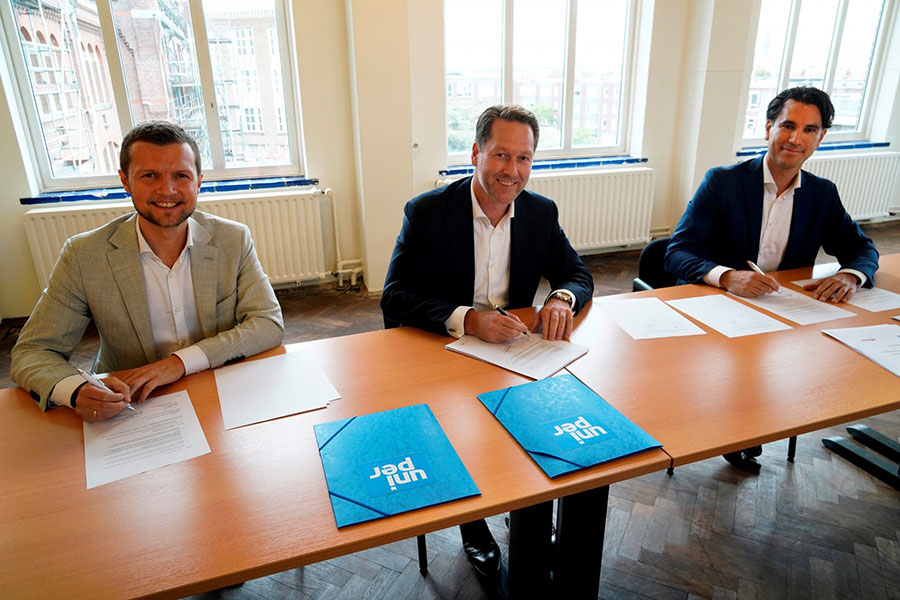 Uniper and Eneco have signed a district heating supply agreement for a 12 year period. Uniper will continue supplying Eneco's district heating network in The Hague with district heating generated by the gas-and-steam combined cycle power plant De Constant Rebequeplein.
However, simultaneously, the companies are now joining forces to increase the sustainability of the district heating supply to the power plant in the coming years. The goal is to reach CO2 neutrality by 2035.
The Uniper power plant at De Constant Rebequeplein has already been producing electricity for The Hague region for decades and continues utilizing the residual heat released in the process. Eneco uses this renewable heat to supply district heating to roughly 38,000 regional households. With this new contract, the two companies are securing the district heating supply, while at the same time gradually gearing The Hague's district heating network towards greater sustainability.
The De Constant Rebequeplein site can act as an energy hub, where both tried-and-tested and novel technologies come together.
To achieve CO2 neutrality by 2035, both companies are looking at their options for using more sustainable means of production. The alternatives include hydrogen, biogas and geothermal energy.