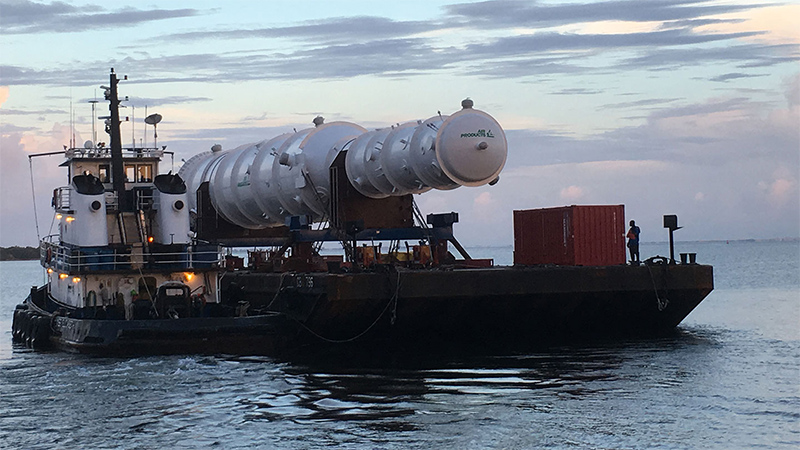 Air Products has been awarded the contract to supply four end flash coil wound heat exchangers (CWHE) for the North Field East LNG Project in Ras Laffan Industrial City, Qatar.
Air Products' end flash CWHE technology was developed based on proven plant operating experience and technological innovation. It provides the safest, most robust and reliable heat exchanger for deployment in this demanding thermal cycling service, compared to alternative heat exchanger designs. The unique modular design of these end flash CWHEs provides for a compact installation, which enables the recovery of flash gas refrigeration and the production of additional LNG.
These modularized coil wound end flash units offer several benefits, including a smaller footprint, simpler piping arrangement and mechanical support structure, and this proprietary technology works with any Air Products' liquefaction process.
Air Products will build the end flash CWHEs at its Port Manatee, Florida manufacturing facility.