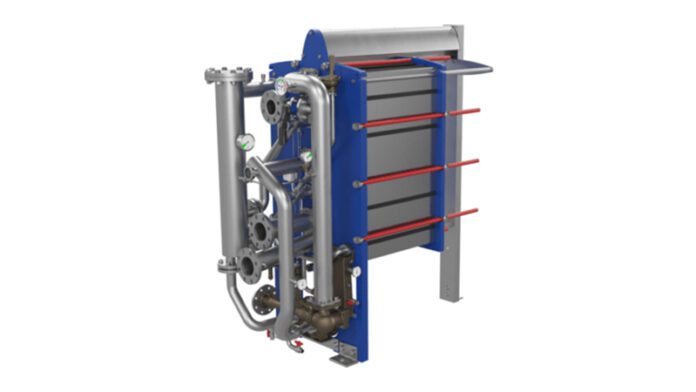 The Alfa Laval AQUA Blue E2 freshwater generator is now available for sale. Announced in late 2022, the AQUA Blue E2 is a two-stage addition to the AQUA Blue freshwater generator family. The first customers, A.P. Moller – Maersk and Grimaldi Group, are ready to take advantage of its remarkable energy efficiency.
Like all AQUA Blue freshwater generators, the AQUA Blue E2 uses a single plate pack for the desalination process of evaporation, separation, and condensation. By applying Alfa Laval's 3‑in‑1 AQUA plate technology in two stages, it reduces seawater flow needs, energy use, and related CO2 emissions. Providing up to 100 m3 of fresh water per day, it consumes 50% less electrical power than conventional single- and two-stage freshwater generators.
The energy-saving advantages of the AQUA Blue E2 are attractive as shipowners work to decarbonize. Interest has been high since the solution was announced to the market, and deliveries to the first two customers are already in progress.
The AQUA Blue E2 freshwater generator is now available for general sale. It joins the proven single-stage models in the AQUA Blue family, which provide maximum capacities of 18 m3 or 60 m3 per day.