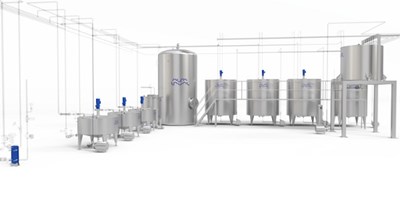 Alfa Laval the heat transfer, centrifugal separation and fluid handling company has won an order to supply complete process lines to an edible oil processing plant in the Middle East. The order has a value of approximately SEK 60M and is booked in the Food Systems unit of the Food & Water Division. Deliveries are scheduled for 2020.
The order comprises complete process lines for processing and refining edible oil and includes various pieces of equipment such as high-speed separators, mixers and different types of heat exchangers.
"We have a broad range of efficient and hygienic products for the food industry. And that in combination with our extensive process knowledge makes us a reliable partner to our customers," says Nish Patel, President of the Food & Water Division.