Robert Sollie works as a Project Manager for Wilton Heat Transfer Services, Dutch industrial maintenance company providing specialised services in heat transfer process equipment. The company's focus is delivering highly customised solutions across the process industries. But working with custom solutions means that no project is ever the same, and neither is the exact nature of Robert's role in each project.
Every project promises something new for Robert Sollie but, when working with the marine sector, multiple classification societies give cause for excellent communication and collaboration. In this particular case, the customer had requested repair work to a shell and tube heat exchanger from an LNG carrier. An initial assessment was made of the equipment, under the clear understanding that the first visual inspection can give only an estimation of the damage and the work required. "We know the importance of maintaining good communication with our customers as it is always likely we will find more work is needed," explained Robert. "We keep them very well informed and involved so there are no surprises for them at the end."
Repairs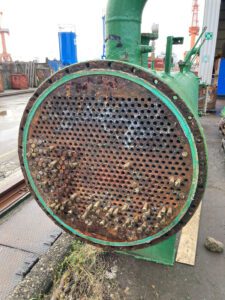 In marine applications, equipment is often protected from the corrosive environment by a thick layer of coating. Once the heat exchanger was received by the Wilton Heat Transfer team, the paint was ground down and a full assessment could be made.
The customer requested for the heat exchanger to be repaired to last for another 5 years but, as Robert Sollie was keenly aware, this was not the attitude of the strict ship classification society, DNV (see box text Ship Classification Societies). "We knew that we would need to work very closely with DNV to make a satisfactory repair of any issues we found in the shell and tube unit," said Robert.
The bundle had many leaking tubes which had therefore been plugged, a common issue which Robert's team were used to, and they therefore suggested a complete new bundle. But hidden beneath the marine coatings was another story. "We found a lot of damage to the process connections and the flanges were just like gouda cheese, so many holes. Those needed replacing, of course," Robert explained. "But we also found that the material thickness of the shell of the condenser had deteriorated.
We performed a material thickness analysis which we then compared with the code requirements
of the DNV; we needed to know if the remaining material was thick enough to work with, or if we would need to do a weld surface over the top. In the end, a couple of places did need additional weld surface in order to adhere to the DNV's thickness requirements."
Condensers on ships are in a harsh and salty environment, so Robert and his team have come to expect anything when working with equipment from such applications. Age and the exact ship environment can have variable affects, but the team prepares for the worst-case scenario with each project, hoping to be pleasantly surprised.
Ship Classification Societies
Classification societies, or class bureaus, are organisations which develop and apply technical standards for the design, construction and survey of ships and which carry out surveys and inspections on board ships.
Worldwide there are more than 50 classification societies but only 11 classification societies are presently recognised by the European Union. (Source: European Maritime Safety Agency)
DNV, the classification society involved in this project, is the world leader and a recognised advisor for the maritime industry. Its aim is to advance safety and performance, establish industry benchmarks and propose solutions to global changes, through its position of knowledge and experience of the maritime sector.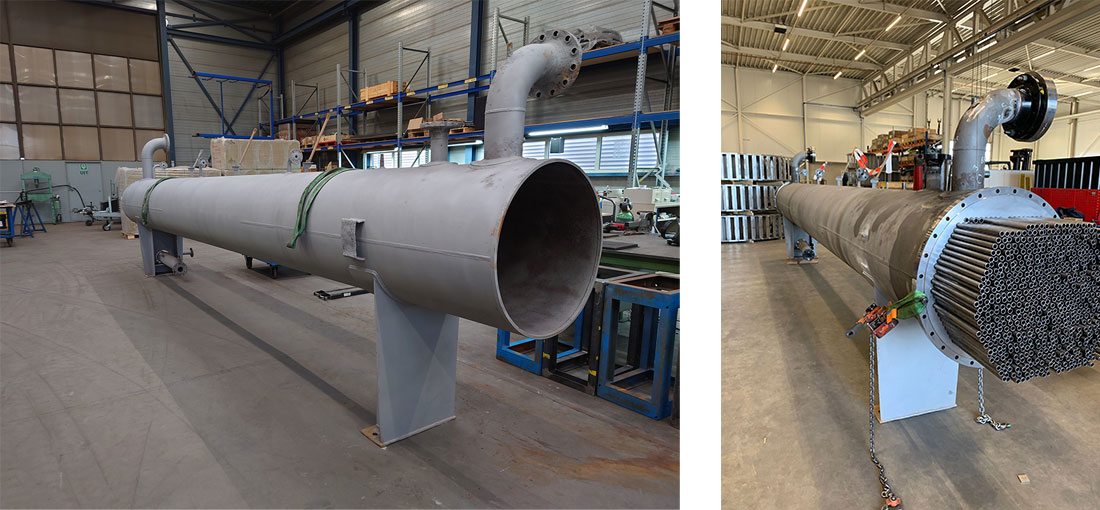 Stumbling blocks
But before the repair work could even begin, a stumbling block needed to be overcome. The customer had forgotten to mention that, whilst the ship had initially been overseen by the classification society Bureau Veritas (and the heat exchanger installed under their specific guidelines), after Wilton had signed the contract they discovered that the ship was now under DNV. This meant that Robert would need to seek fresh approval from DNV for Wilton's way of working and for any proposed repairs. It required 8-10 weeks of constant and detailed communication between Robert, the customer, DNV, and Wilton's own internal organisation and associated partners for this aspect of the project to be achieved.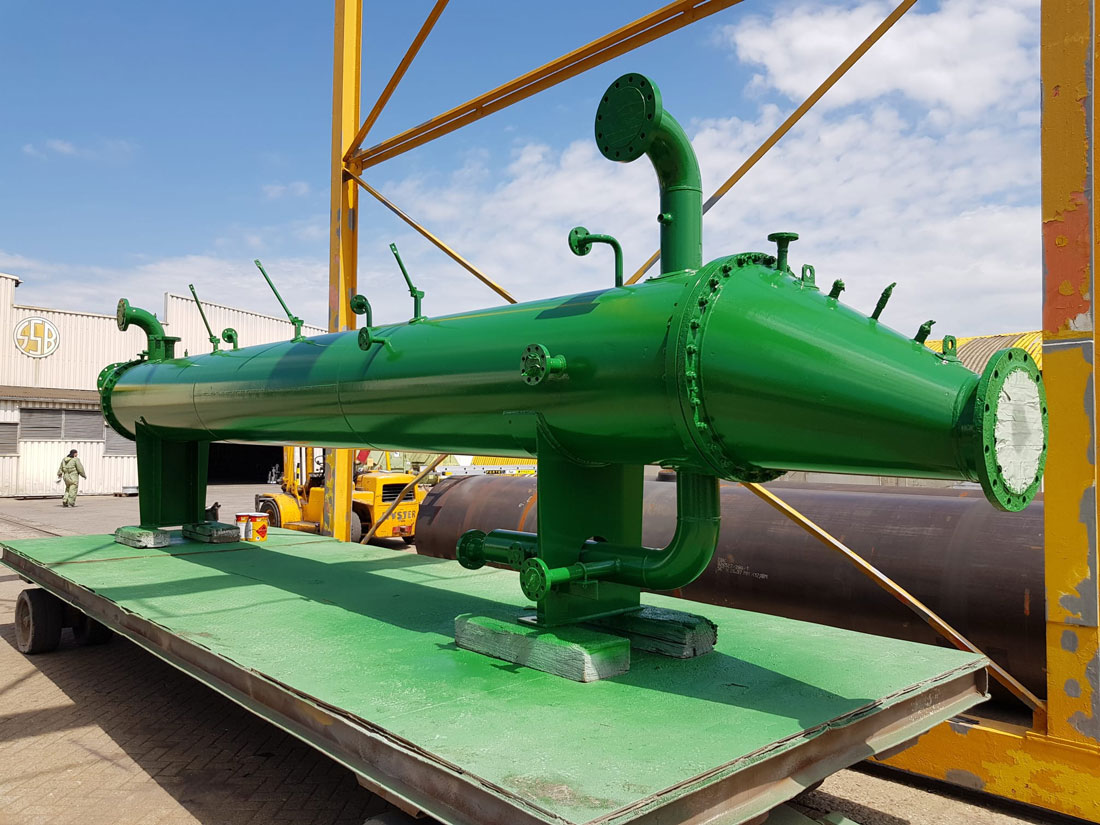 "Then of course, once we had the approval of the repair plan, we needed to start purchasing materials. As everyone is aware, lead times for materials at the moment are very long," said Robert. Wilton's purchasing team have had experiences of receiving quotes for condenser tubes with a validity of 1-2 days before prices change again. This comes down to uncertainty and change in the global market.
It then came down to aligning the schedules of Wilton's production team and material purchasing, also with the schedule of the ship. Robert needed to ensure that, once the team was finished with the repairs, the heat exchanger could be reinstalled very quickly after being dispatched to the customer. "We were lucky that, at this time, LNG carriers have a lot of work and are sailing all over the world," Robert smiled. "But we always have to take this into account, that we cannot delay their operations because even one or two days of delay would cost a lot of money."
The job required an entirely new heat exchanger tube bundle of tube sheets and condensed tubes. Repairs took a total of 7 weeks to complete with the installation of the new bundle, and welding of the main weld seams.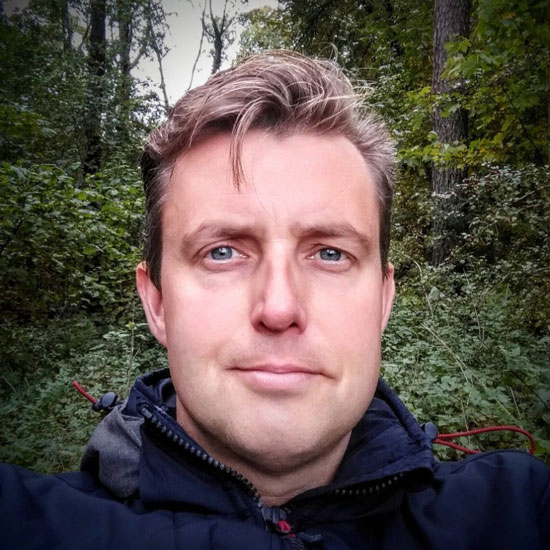 Communication is key to project success
"Working with classification societies is our daily life," said Robert. "The oil and gas industry of course comes with a lot of quality standards, and this is not so different. But what is different with marine and shipping projects is that the class bureau has the power to say yes or no to your proposal, whereas if you carry out a PED according to ASME codes, you as the supplier have more responsibility. You have to follow the demands and requirements of DNV, for example, very closely, perhaps more so than on a land-based project. With PED, there is a bit more room for negotiation, still maintaining high quality, of course, but it's more about expectations of codes and regulations."
Wilton's Commercial Director, Ilja van Buuren, was keen to express just how complicated the situation was, and how the dedication and tactful communication of Robert and his team ensured the project was a success.
"In this case, the customer was a gas carrier so there are of course certain challenges associated with that, pressure of delivery times in combination with the materials market which has become more challenging as well," explained Ilja. But these are all aspects that Wilton is familiar with.
But this project posed something of a tension arc between the client, the classification society, and Wilton. "Robert navigated these discussions really well, respecting each party's priorities. He and his team were at the heart of this project."
For Robert, and for the entirety of Wilton, this is a clear example of how timely updates and informed and respectful communication can be the most important factors in a project's completion.