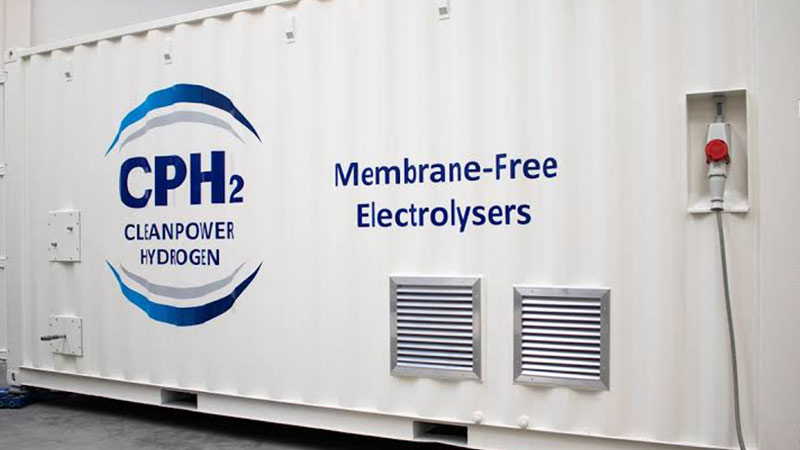 CLEAN Power Hydrogen (CPH2) has signed a license agreement with solar power venture GHFG to build its membrane-free electrolyser technology in Ireland. GHFG, a joint venture between renewable power firm Alternus Energy and solar company Soleirtricity, has signed a licence to construct 2 GW of membrane-free electrolysers for up to 20 years. Plans are to make the electrolysers at a new facility in Ireland and install them alongside solar energy projects owned by Alternus. Using solar power, the electrolysers will produce hydrogen that can be used to decarbonise heavy industry and transport.
CPH2's technology lacks the membranes used in conventional proton exchange membrane electrolysers and alkaline electrolysers. The company claims the lack of a membrane improves reliability and reduces both investment and operating costs. Its system decomposes water into hydrogen and oxygen gases in the form of bubbles. These are carried on a stream of aqueous alkaline electrolyte to a separating tower where the mixed gases are separated from the electrolyte. The electrolyte is recirculated back to the reactor stack while the mixed gas stream passes through a drying system and into the company's patented cryogenic separation system where the oxygen is distilled out. The company says this produces highly-pure streams of liquefied oxygen and gaseous hydrogen.
These are then fed through a heat exchanger system to transfer the cooling energy to the incoming mixed gas stream to save on energy use. The hydrogen and oxygen gases then emerge from the system at close to ambient temperature.