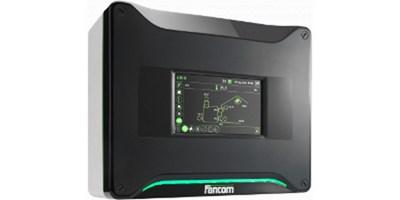 Fancom is introducing a completely renewed heat exchange control in the Lumina 38H poultry computer. The Lumina 38H climate computer is a special version of the Fancom poultry computer in which the heat exchanger control has been fully integrated with the ventilation control. This makes the Lumina 38H the most extensive climate control device, suitable for controlling the latest generation of heat exchangers.
In addition to the existing air inlet, exhaust, circulation fan and heat exchanger rinsing controls, the new Lumina 38H has several new features: (1) Louvre control that prevents cold air from dropping onto the animals. (2) Extra heating control to save on heating costs. (3) Alarm control on the airflow transmitter that acts as a safeguard that sufficient fresh air is being introduced into the house at all times. (4) Extra rinse control to spread the use of water.
Switching between the heat exchanger and main ventilation is a very gradual process; the heat exchanger exhaust is operational at all times to ensure that any fine particles are continually filtered out. This provides extra operational reliability.