When it comes to talking about designing static and rotary equipment for use in the light chemical, specialty chemical, and allied industries, Mr. Bandaru Somasekhar is no novice. Leading a medium-sized team of twenty engineers and designers he exudes enthusiasm and knowledge about his chosen profession.
Article by John Butterfield.
Heat Exchanger World recently caught up with him to talk about his team's work at HGC Constructors Pvt. Ltd. in Mumbai and some of the challenges they face in being involved in the construction of heat exchangers.
Mr. Bandaru Somasekhar heads the Static and Rotary Mechanical Department at HGC Constructors Pvt. Ltd. (HGC), which is part of the Jacobs Engineering Group, in Mumbai, India. There he leads, with great enthusiasm and passion, a team consisting of engineers and designers with varied experience in static and rotary equipment, and packages.
Design and installation
His team basically takes care of up to 75% of the detailed design work on all the projects that it executes, specifying all aspects of the mechanical and rotary equipment that is needed. However, sometimes it will be provided with a design to work to from a licenser. If not, his process team works to come up with all the design data sheets. This involves making a draft sketch of the heat exchanger(s) to get a better understanding of its(their) size and shape, the positioning of components like nozzles and bellows, etc., and their specific requirements. The team will also stipulate things like the thicknesses of tubes to be used, bearing in mind the corrosion factors within the application, material choices, and what type of bundle arrangement is to be included. Mr. Somasekhar: "We also take up our own standards and/or those of the client (if they have them) into the design and indicate the design code to be followed, i.e. ASME, TEMA, etc. so that it will be completely clear to the eventual vendor what is required."
Most of the heat exchangers that the team designs are for light chemical, specialty chemical, and allied industries. These are usually shell & tube heat exchangers. Over the years, the team has built up a reasonably good experience in specifying how to do this best, even making their own standards. After completion of the design, the data sheets are sent off to selected vendors to bid on the project.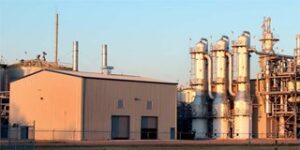 "Once we have received vendor input and quotes, we evaluate them and, where necessary, carry out a re-evaluation of certain designs before finally forwarding them to our client with our recommendations. In approximately 25% of the cases we handle, our clients will also ask us for procurement assistance whereby we take care of the commercial business analysis as well as the negotiations with the vendor once the company to build has been selected.
However, in India, it is common practice for clients to take care of commercial aspects themselves. We might, therefore, only participate in procurement negotiations where large packages of equipment and parts are involved, and then only after our client requests us to take part in the technical discussions with the selected vendors," Mr. Somasekhar informs us.
When the heat exchanger has been fabricated, we check that this has been carried out to all specifications and design codes. After that, it is critically tested and finally inspected. When it has passed all these stages with flying colors, it will get clearance to be delivered to the site for final assembly.
However, fabricated equipment needs to be protected on-site, so we make sure that the vendor knows exactly what must be taken care of during initial storage, how it must be packaged during transport, as well as storage at the construction site. For example, it might need to be protected against galvanic and atmospheric corrosion, and to ensure that stainless steels are not contaminated by being stored near to carbon steels, etc. The team even mention what type of anti-corrosion spray/rust preventives should be used on the equipment – all these stipulations being mentioned in their standard documentation to vendors.
"At the client's site we have a dedicated and qualified construction support team (If requested by client, and if specified in our contract) at work who handle any requests/ queries they receive. Unless the client has very specific requirements, our support team does not revert to our design team. They solve any issues themselves dealing with tasks such as moving parts, installations, and safety, etc. Again, the installation takes place according to information that is supplied by us, which includes details of how, for example, hydro-testing should take place if carried out at the client's site, and what the procedures are to ensure that this is carried out successfully and safely."
It is not always plain sailing during the installation of heat exchangers: some of the problems that can occur are: leakages on site, occasionally wrong gasket being installed, bolts being incorrectly tightened, inappropriate equipment being used to tighten bolts, and inappropriate torque ranges being used.
Preferred supplier list
HGC work with a preferred supplier list and have a vendor register for different types of equipment. Similarly, a lot of their clients also have their own preferred supplier lists, so when talking projects, they will normally decide together how to move forward, and with which vendors, depending upon the specific project requirements.
"At HGC," says Mr. Somasekhar, "we also have a vendor development program, which is primarily lead by our procurement team. On a case-to-case basis we provide support to our procurement team in the assessment of a new vendor about their technical capabilities, and an evaluation of their past references. We also look to see that they are ISO 9001 certified, work to health, safety, and environmental standards, and that they labor to be a sustainable enterprise. If we are satisfied with the assessment the vendor will be taken up into our preferred list and recommended to clients for consideration. Ultimately, the client takes the final decision on the selection of vendors/bidders.
The materials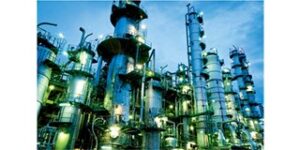 Most of the common materials used in building heat exchangers, like carbon steel or stainless steels 316 and 316L come from India nowadays. Deliverables from the home market roughly account for 85– 90% of all materials used.
This is not surprising since the country have gradually gained a whole range of very qualified and experienced vendors, contractors, and builders. However, high-alloy steels, such as Monel and Inconel and titanium still come from abroad, as do some of the more complicated forgings. However, the situation continues to change in the preference of suppliers from India due to the incentives and stimuli coming from the Indian Government in the 'Made in India' program to produce high-end-steels. Alternatively, more and more companies come to India from Europe and the US to set up a base and take advantage of the rapidly expanding market.
Heat exchangers
"As a group," says Mr. Somasekhar "we are involved in designing a considerable number of heat exchangers on a yearly basis. Most of these are shell & tube heat exchangers though we do design a considerable number of plate heat exchangers, used primarily in the pharma and food industries."
"What our clients are generally looking for when purchasing equipment is to get the best product at the lowest costs. Increasingly, clients look to us to provide them with advisory services. This is not surprising because of our vast experience, which leads us to be able to suggest alternative materials to use in the heat exchanger builds that might be less expensive but which still provide all the functionality and quality needed to fulfill all our clients' requirements. As such, we look for the most suitable material for any application. If, for example, 304 fits the requirements then we won't normally go for 316 or 316L. However, Indian clients tend to be quite conservative when it comes to making choices. We, moreover, never compromise on safety and reliability – not in the overall build and not on the supply of parts. We will never compromise on design pressures, design parameters, and process parameters."
"One area where we can sometimes reduce the cost of a heat exchanger build is in the heating surface area, providing that we can keep its functionality and lifetime expectancy the same. We, additionally, look very carefully at lifecycle costs and advise our clients accordingly. If, for example, we compromise too much during design and material selection the client might end up later with higher corrosion levels, resulting in exorbitant replacement costs. Downtime in any facility can be very expensive so we try to ensure that this will be avoided for our clients wherever possible."
"Certainly, the quality of the materials available today is much better than what it was twenty-to-twenty-five years ago. Then the thickness of a thin plate heat exchanger might be around 0.7–0.8 mm whereas nowadays it will probably be of the order of 0.4 mm. It will still have the same, or more likely, a better thermal performance, which obviously leads to lower capital costs."
Challenges
One of the greatest challenges that Mr. Somasekhar faces in his work is the result of HGC having such a wide variety of clients working in such a variation of industries, with each often working to very different specifications and needs. For example, a company working in the chemical process industries might have very different requirements from someone working in the energy recovery business.
To facilitate such clients obviously necessitates having a lot of in-house knowledge. The bottom line for most of the industries that HGC are working for, however, is that safety is their number one priority. High on their list is also ensuring that the correct materials are specified for a job to ensure that costing is kept within budget. It also goes without saying that the vendor must be reliable and capable of delivering on time to the capabilities required by the job.
"A lot of projects involve heat transfer and energy recovery so an important focus for many of our clients is on an energy efficient design. Also, the approach of our clients has changed through the years, with many of them now looking more to us to gain value from our consultancy expertise than just to deliver equipment ready to implement at their sites. As such, we cannot always adopt a repetitive approach to returning clients.
Currently clients are much more informed than they were in the past so to ensure that we can maintain a strong relationship with them, we must keep abreast of the latest developments in materials, processes, and technologies, which necessitates us upgrading our knowledge daily. The client wants us to provide more services rather than just designing and building a heat exchanger to fit their needs. They will have queries on energy efficiency, energy conservation, the possibility of alternative materials, cost saving issues, even what type of insulation to use. The client also expects us to offer comparisons, providing the data to back up recommendations, and then to suggest possible ways forward."
"To be able to help clients to become better – more efficient, cost-saving, sustainable, and hereby more competitive is no easy challenge. Nevertheless, it is a rewarding one to know that through our expertise and knowledge we can make a difference not only to our clients' success but also to the environment,"" concludes Mr. Somasekhar.
About Mr. Bandaru Somasekhar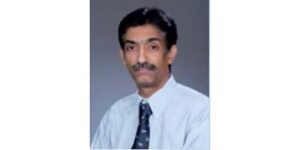 Mr. Somasekhar gained a Bachelor's degree in Mechanical Engineering at Osmania University in Hyderabad. After graduating he went to work in the Maintenance and Engineering Department of a petrochemical company where he was involved on equipment related to gas cracker. After that he moved on to work for Air Liquide Engineering and then to L&T's EPC Project Division for Refineries for four years. He joined the Jacobs organization almost eleven years ago.