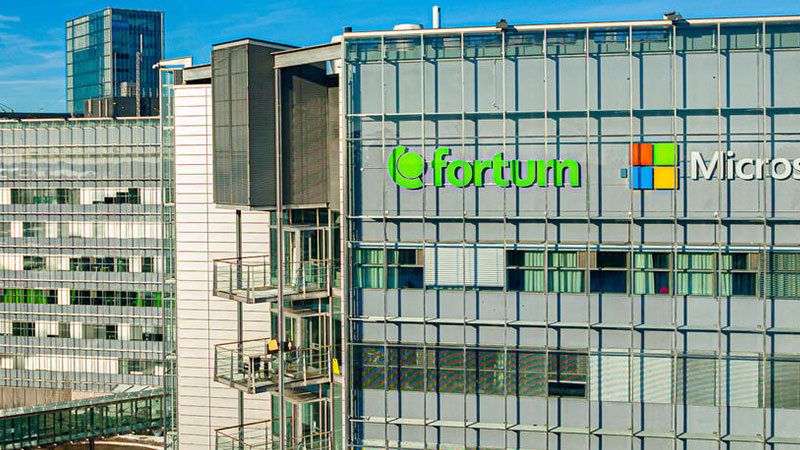 Fortum and Microsoft have announced a unique collaboration project, whereby Fortum will capture the excess heat generated by a new data centre region to be built by Microsoft in the Helsinki metropolitan area in Finland. The data centres will use 100% emission-free electricity, and Fortum will transfer the clean heat from the server cooling process to homes, services and business premises that are connected to its district heating system. District heating is the most popular method of heating premises in Finland. A district heating system is infrastructure used in cities that generates and captures heat and distributes it to buildings on a large scale.
Once the new data centre region's waste heat capture is in operation, a total of about 60% of the area's heating will be generated by climate-friendly waste heat. Of this, 40% results from the data centre region and the rest from other waste heat sources such as purified waste water.
Fortum and Microsoft are bringing together world-leading expertise and innovation in heating, energy efficiency solutions and cloud technology and support the growth and competitiveness of the Helsinki metropolitan area, and of Finland, through sustainable decarbonization and digitalization.