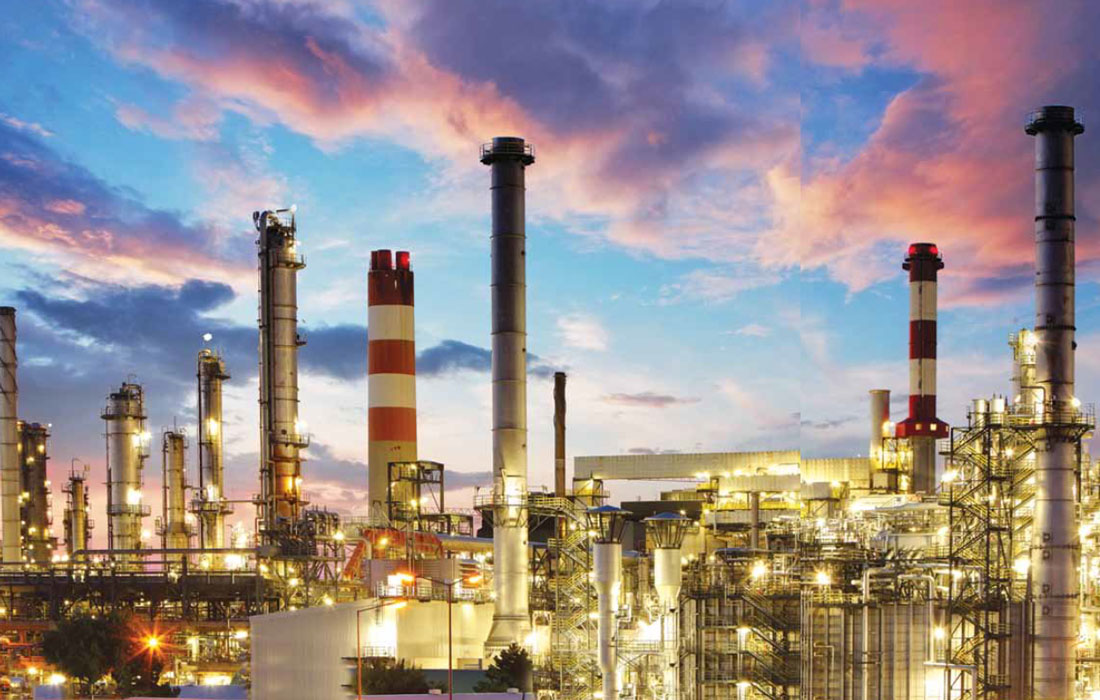 As Project Engineering Superintendent at INEOS Aromatics Indonesia, Mr. Nyoman Suarjana has a varied role overseeing site improvements, capital projects, and leading a team of engineers. His talented team ensures the safe and efficient production of PTA at the plant continues uninterrupted, twenty four hours per day.
By Joanne McIntyre, Stainless Steel World
INEOS was already one of the world's largest petro-chemical companies when it acquired BP's global Aromatics & Acetyls business in January 2021. The acquisition extended both the portfolio and the geographic reach of the business, and it became known as INEOS Acetyls and INEOS Aromatics.
INEOS Aromatics is now a global leader in PTA (Purified Terephthalic Acid) and PX (Paraxylene) technology, supplying the global polyester business, including polyester fibre, film, and PET packaging.
For over seven years, Mr. Suarjana has worked at the INEOS Aromatic chemical site in Cilegon, a major coastal industrial city in Indonesia. The plant produces Purified Terephthalic acid (PTA), a product used in the manufacture of polyesters used in fibres, textiles, film, and polyethylene terephthalate (PET) bottles.
Common corrosive situations
As Project Engineering Superintendent, Mr. Suarjana's complex role requires a comprehensive overview of many ongoing tasks.
"Within a chemical production plant, Project Engineers must be constantly aware of many different aspects of a project simultaneously. These range from design and engineering to  material selection, fabrication, handling, maintenance, shipping and transportation, storage, and review of the construction process. Our design and engineering activities include reviewing designs to avoid issues that could potentially cause corrosion. These include 'dead zones', various joint types (threaded, welded, socket, etc.), pitting or crevice corrosion, galvanic effects, and erosion effects."
"During material selection, we work closely with process engineers to identify any process parameters that could impact on material properties; taking into consideration not only the mechanical strength but also corrosion resistance."
"For fabrication, handling and maintenance activities including shipping and transportation, we review fabrication procedures, welding documents (WPS, PQR, WPQR, weld filler management, etc.), and the handling of tools and equipment used for fabrication. Also included in this are inspection and test plans, how to handle materials from acceptance to manufacture, corrosion prevention, handling during construction, corrosion under insulation (CUI) issues and much more. Every aspect that could have an impact on corrosion is reviewed."
Corrosive processes
As Project Engineering Superintendent, Mr. Suarjana is responsible for reviewing and approving any materials on the plant site. "I work in close collaboration with the Inspection Team to review any leakage, failure, erosion or corrosion issues occurring in the plant to find the root causes of the problem. My Maintenance Engineering team then develops a design plan and improvements to solve the problem and improve performance."
"Corrosion resistant alloys are specified for piping in acid fluid services which contain products such as hydrogen bromide (HBr), acetic acids, and crude terephthalic acid (CTA). These alloys are also essential for the weld overlay and lining of reactors and pressure vessels, for heat exchangers, sewers and drains for acids, for pumps and agitator parts, and for silos."
Grades of CrA materials
Given the corrosive processes involved, it's not surprising that Mr. Suarjana has a wide experience working with a wide range of stainless steels and other alloys.
"The most common corrosion encountered is pitting corrosion and stress corrosion cracking (SCC). These two corrosion types have obliged us to upgrade certain materials to more resistant alloys. The most common grades we use are stainless 304L, 316L and 317L; duplex 2205; super duplex 2507, Alloy 904L and Alloy 254SMO. However, other more exotic corrosion resistant alloys
(CRA) are also employed when needed. For example, titanium Gr.1,2,7 is selected for certain piping, valves, vessel parts, lining, overlay, and heat exchangers. Nickel alloys HC-276, A625, and A825 and also used for piping, valves, pressure vessels, lining, overlay, and heat exchangers. Over the years, I've gained a lot of experience in working with these materials at every stage, from procurement to fabrication (welding, forming) to construction, inspection and testing."
Corrosion in valves
The production of PTA causes particular corrosive challenges with the flow control equipment in the plant.
"We have many corrosion problems in valves, and especially in valve trims such as ball parts, seats, plugs, inner valve bodies and also on some valve gasket faces," explains Mr. Suarjana. "By far, the majority of the valve problems we encounter are leaks due to corrosion-erosion, and crevice and pitting corrosion."
Specific material upgrades were put in place to tackle these problems. "Some ball valve and flush bottom valve plugs originally manufactured in stainless steel SA-351 CF8M (a molybdenum-bearing modification of CF8 austenitic stainless steel) have been upgraded to titanium. We also started lining or overlaying shell/body valves with more erosion-corrosion resistant materials, such as Hastelloy and Alloy 33. In addition, gasket faces are now overlaid with Ti-Gr7."
"Some valve servicing and repair is carried out in our workshop on site. More complex repairs are executed at a local fabrication workshop specialised in working with exotic materials."
Petrochemical definitions
EDC (Ethylene dichloride) is a chlorinated hydrocarbon, mainly used to produce vinyl chloride monomer (VCM, chlo-roethene), the major precursor for PVC production.
NaOH (Sodium hydroxide) is used to remove H2s and or-ganic sulfur compounds from hydrocarbon streams.
PX (Paraxylene) is separated from mixed xylenes created during the reforming of petroleum naphtha and is the pre-ferred feedstock for the production of PtA.
PTA (Purified terephthalic acid) is used in the manufacture of polyesters.
PVC (Polyvinyl Chloride or vinyl) is a high strength thermo-plastic material.
VCM (Vinyl chloride monomer) is an important chemical intermediate used almost exclusively to produce Pvc resin.
Welding challenges
When asked about the challenges he faces in his job, Mr. Suarjana explained that additional resources and time are increasingly devoted to welding issues.
"The biggest challenges we face with corrosion resistant alloys occur during welding," he explains. "It's become necessary to spend an increasing amount of time reviewing and controlling welding processes. The main issues are encountered during the welding of duplex stainless steels and titanium, both of which require special treatment from preparation through to the post-welding processes. These include the requirement for special cubical areas for welding, gas shielding, heat input, ferrite tests (duplex), special welders and welder tests, mock-up welding, etc."
Experiences with materials suppliers
Given the extensive use of CRAs in a chemical plant, Mr. Suarjana explains that the after-sales service provided is not always optimal.
"One of the main concerns that we have when buying materials, and especially CRAs, is a lack of technical support from suppliers. Many suppliers today only employ sales engineers, whereas, in the past, they may have employed technical engineers who had experience and knowledge of the materials sold to customers."
"Price is always an issue; as project engineers and users, we hope that using CRAs will prove to be cost-effective in the long term in terms of material prices, fabrication and construction costs, ease and cost of handling, and maintenance." Not surprisingly, regular stainless valves are in plentiful supply, while more specialised equipment can be harder to source.
"The supply of valves manufactured from corrosion resistant alloys such as stainless steel 304 and 316 are very common and no problem. However, procuring valves in exotic materials such as Hastelloy, duplex, titanium, etc can be rather difficult and require us to place special orders with the manufacturer. In addition, International Trade Regulations dictate that special permits are necessary to import these exotic materials."
"Project Engineers must be aware of many different aspects of a project simultaneously."
                                                                                    Mr. Nyoman Suarjana
Varied role
Mr. Suarjana has over twenty years of experience in the petrochemical industry. With a BA in Mechanical Engineering and a Masters in Metallurgy & Material Engineering under his belt, his career began in 2000 at the Sulfindo Adiusaha Chlor-Alkali plant in Merak, producing NaOH, VCM, EDC and PVC. In 2007 he moved to the BP Amoco-Mitsui PTA plant as Technical Project Manager before switching to BP Petrochemicals Indonesia in 2014. Since 2020 Mr. Suarjana has worked at INEO Aromatics Indonesia as Project Engineering Superintendent.
"As Project Engineering Superintendent, my role encom-passes several responsibilities," explains Mr. Suarjana.
"As well as being the Project Manager for capital projects and any on-site improvement projects, I'm also the Engi-neering Team Lead and the Capital Expenditure (Capex) Coordinator. Furthermore, I am the company Subject Matter Expert (SME) for three areas: Material Selection; Civil, Structure and Geotechnical; and for Plant Design and Layout."
The career steps Mr. Suarjana has achieved reflect hard work and talent and a willingness to continue learning and enriching his knowledge.
"Over the years, I've continued to further my education and training with a range of technical courses. These include topics such as welding inspection, welding engineering, pressure vessel design, heat exchanger design and maintenance, project management, risk assessment, and others."
Meet Mr. Suarjana at Stainless Steel World Asia!

Mr. Suarjana will give a presentation on the topic ASI 'Reliable and economically successful applications of duplexes in the petrochemical industry' during the SSW Asia conference, which takes place 26 & 27 october 2022 in Singapore. for information on how you can join this event, please visit www.stainless-steel-world-asia.com