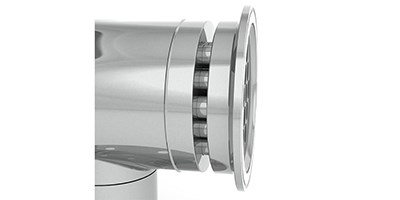 HRS Heat Exchangers has received orders for pharmaceutical heat exchangers which will be used by different manufacturers of Coronavirus vaccines around the world.
The orders have been placed by subcontractors working with Pfizer, Moderna, and Oxford Astra Zeneca: three of the major global COVID-19 vaccine developers. The orders are for heat exchangers for use in the UK and Europe and cover different areas of the vaccine manufacturing process.
HRS SP05 heat exchangers will be used for heating purified water and Water for Injection (WFI) which is used as make-up water in the vaccine formulation. The HRS SP Series of pharmaceutical heat exchangers is suitable for WFI applications due to its high-quality pharmaceutical grade manufacturing.
As well as the SP Series, the orders also include K Series heat exchangers for heating cleaning-in-place (CIP) solution which is used to clean the manufacturing equipment between the processing of different batches of vaccine.
Due to the importance of Coronavirus vaccine manufacture and the need to ramp up production volumes quickly around the world, the orders specified tight delivery timescales which HRS has been able to meet. In such a critical application, the quality of materials and manufacturing tolerances is crucial, with controlled tube roughness and certified materials used for traceability throughout all HRS pharma grade heat exchangers.
HRS International Sales & Marketing Director Matt Hale commented, "Because of our range of pharmaceutical heat exchangers we have existing relationships with a number of subcontractors working with the companies producing COVID vaccines, so it was natural that they would look to use proven equipment from a trusted partner as they help their clients expand their production capacities. We are delighted to have played our own, albeit small, part in helping the world manage this pandemic."