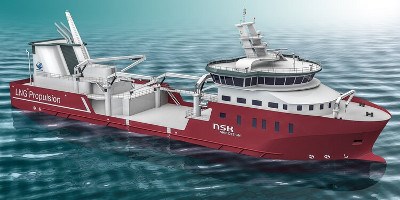 Tersan Shipyard has awarded Hydroniq Coolers a contract to deliver its Pleat seawater coolers to a wellboat the yard is building for Norwegian salmon producer Nordlaks AS.
The vessel, which is newbuild number 1089 at Tersan Shipyard, "Bjørg Pauline" was launched in December last year.
The Nordlaks wellboat will be powered by a combination of LNG propulsion and battery pack. The new technology will reduce CO2 emissions by more than 20% and NOx levels by 90% compared to current wellboats.
Aalesund-based Hydroniq Coolers will supply three Pleat seawater coolers to the wellboat. The marine cooling system's primary job is to safely reduce temperatures in the ship's engines and other auxiliary systems through the use of seawater.
Hydroniq Coolers delivers marine cooling solutions to vessels that operate within offshore, shipping, cruise, passenger transport, fishery and fish farming. Shipowners, yards and ship designers are among the company's customers and cooperation partners.