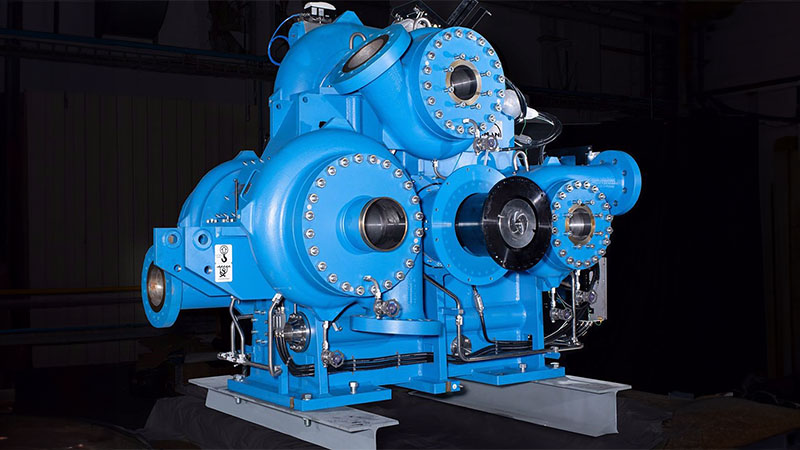 MAN Energy Solutions has won the contract for the delivery of three integrally-geared compressor trains (IGC) to the first large-scale carbon capture and storage (CCS) project in the Netherlands. The Port of Rotterdam Authority, Energie Beheer Nederland B.V. (EBN), and N.V. Nederlandse Gasunie are jointly conducting the 'Porthos' (Port of Rotterdam CO₂ Transport Hub and Offshore Storage) project, recognized by the European Union as a Project of Common Interest (PCI).
Porthos aims to store 2.5 million tons of CO2 annually in exhausted natural-gas reservoirs under the North Sea. The CO2 will be sourced from various companies in the Rotterdam port area – a region accounting for over 16% of Dutch CO2 emissions. The carbon will be compressed by MAN Energy Solutions' technology, and then transported and injected into a sealed reservoir of porous sandstone over 3 km beneath the North Sea. Over a 15-year timeline, a total of 37 million tons of CO2 will be permanently stored in this way.
Porthos has signed agreements with Air Liquide, Air Products, ExxonMobil, and Shell and will capture their respective CO2 emissions, feeding them into a common pipeline that will run some 30 km through Rotterdam's port area.
MAN Energy Solutions' scope of work covers the delivery of three RG 28-6 type compressor trains with an order for two additional units intended at a later stage. The compressor trains will be located at a station on Maasvlakte, the man-made, western extension to Europoort. There, the CO2 will be compressed to different discharge pressure levels – to a maximum of 180 bar – with each compressor handling up to 250 tons of CO2 per hour. Part of the scope includes a dynamic process simulation, which will allow the compressor system to operate to its fullest potential in terms of process efficiency.