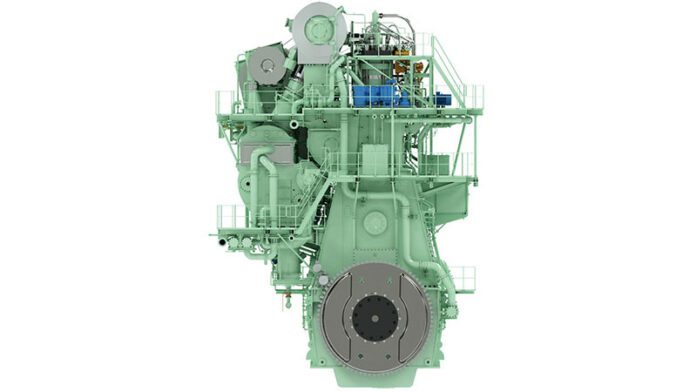 Maersk has signed a contract with MAN PrimeServ MAN Energy Solutions' after-sales division for the retrofit of the main engines aboard 11 container vessels equipped with MAN B&W 8G95ME-C9.5 prime movers. These will be retrofitted to dual-fuel MAN B&W 8G95ME-LGIM10.5 types capable of operation on fuel-oil/methanol.
The first vessel will be retrofitted in mid-2024. PrimeServ will provide a solutions package comprising engineering, parts, project management, onsite technical assistance at the yard, sea-trial assistance and recertification service during the work.
The retrofit contract closely follows the recent announcement of the completion of the FAT (Factory Acceptance Test) of the first engine in Maersk's 'Equinox' class new buildings that are also equipped with MAN B&W 8G95ME-LGIM10.5 dual-fuel methanol engines.