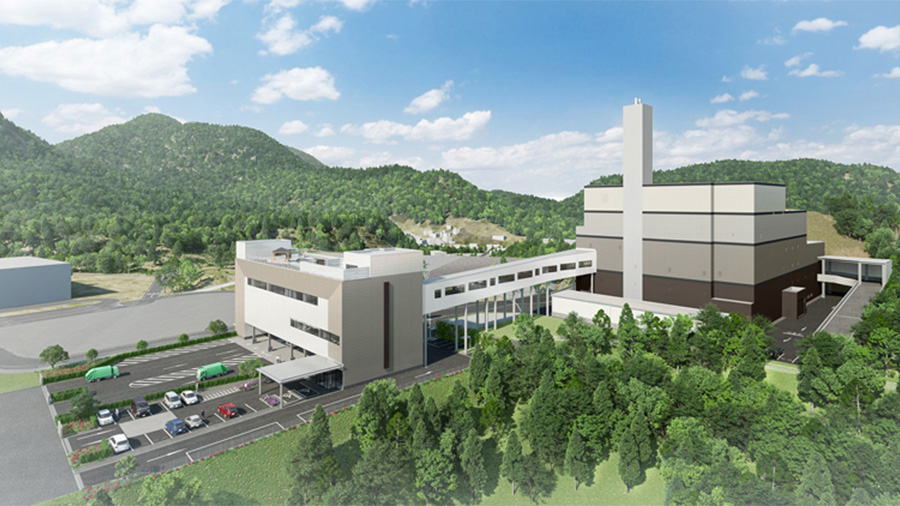 Mitsubishi Heavy Industries Environmental & Chemical Engineering Co., Ltd. (MHIEC) has received an order from the Nagasaki Municipal Government for rebuilding and operation & maintenance of the city's Shin-Higashi (New East) Waste-to-Energy Plant.
The order calls for installation of two stoker-type incinerators collectively capable of processing 210 tonnes per day (tpd), to replace the superannuated Higashi (East) Waste-to-Energy Plant (300 tpd) originally designed and built by MHI and operated since 1988. Under the DBO contract, MHIEC will also take charge of providing operation & maintenance services the new plant for a period of 20 years. The contract is valued at 27.59 billion yen (tax excluded), with operation startup scheduled for April 2026.
The rebuilt facility will employ state-of-the-art technology for municipal waste processing. The plant will have a lighter environmental footprint enabled by reduced CO2 emissions, and provide power generation of high efficiency. Taken together, these features will make for an environmentally friendly public facility that will advance Nagasaki's quest to be a "zero carbon city" achieving full decarbonization by 2050.