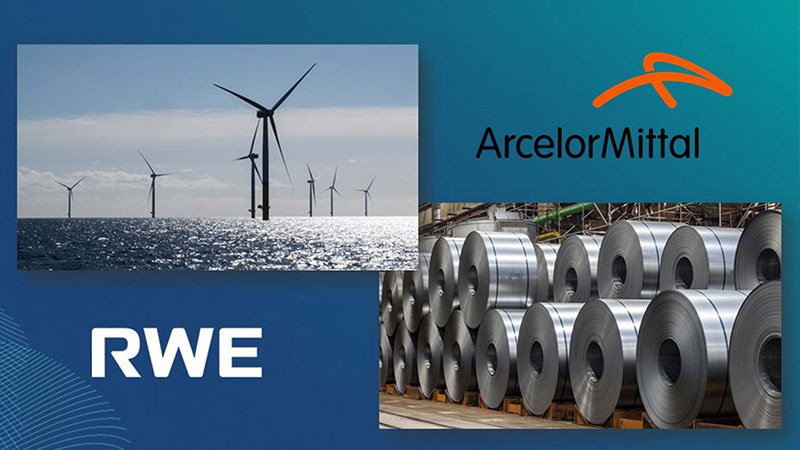 RWE and ArcelorMittal have signed a memorandum of understanding to work together to develop, build and operate offshore wind farms and hydrogen facilities that will supply the renewable energy and green hydrogen required to produce low-emissions steel in Germany. RWE and ArcelorMittal are assessing options for joint participation in tenders for offshore wind farm sites in the North Sea. The amendment of the "Wind Energy at Sea Act" (WindSeeG) currently underway is crucial for success, as it will permanently shape the cost structure in the German offshore wind sector.
RWE and ArcelorMittal also want to work together on the development of green hydrogen, by jointly looking for areas where electrolysis plants can be built to supply the steel production sites in Bremen and Eisenhüttenstadt, starting with a 70 MW pilot plant by 2026 with the clear intention to increase to Gigawatt-scale projects in the long term.
With the combination of RWE's expertise in offshore wind farms and electrolysers, and ArcelorMittal as a guaranteed buyer of the green electricity and hydrogen, the two companies believe they have excellent opportunities for a viable partnership arrangement.