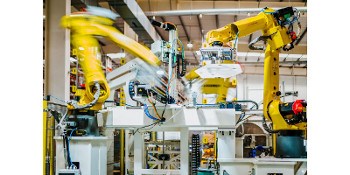 Swiss Rotors AG announced that it has opened a new counterflow heat exchangers production line at its factory in Oensingen, Switzerland.
The new line will certainly help in the further dynamic development of the company. Now overall production capacity exceeds 60,000 exchangers per year and is still growing. The new investment is a continuation of company's strategy: maintaining the highest quality at the best price, with the fastest delivery time.
The new line represents the highest efficiency and it is the answer to a constantly growing heat exchangers market in Europe.
Swiss Rotors AG operates with respect for the environment, respecting the basic pillars of environmental policy, paying attention to minimizing the amount of waste during production.
The counterflow heat exchanger is the most efficient sensible energy recovery system with a much higher efficiency compared to devices with cross flow. It can achieve up to 90% sensible energy recovery efficiency. The choice of rib spacing ensures higher performance (2 mm) or minimal pressure loss (3 mm) to meet application requirements. In addition to popular aluminum exchangers, Swiss Rotors offers exchangers with a polymer core.