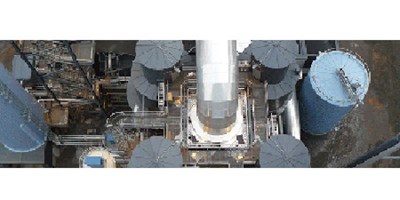 Valmet has entered into agreements to acquire EWK Umwelttechnik GmbH, a German company manufacturing and supplying air emission control systems and after-installation services, and ECP Group, a Finnish manufacturer and maintainer of air emission control systems. These acquisitions complement Valmet's customer offering in environmental technologies and related services.
After the acquisitions are completed, Valmet's Environmental Systems offering covers technologies and services for wet and dry flue gas cleaning, flue gas desulfurization, NOx reduction and burner systems for energy and process industries, and marine scrubbers.
EWK Umwelttechnik's offering of emission control technologies includes electrostatic precipitators, wet absorbers, catalytic and heat recovery systems, and wastewater purification products. The company serves multiple customer segments, including wood-based panelboard, glass, mineral wool, and steel industries.
ECP Group is a manufacturer and maintainer of electrostatic precipitators (ESP), focusing on power plants and pulp and paper industry, in Finland. The company's offering consists of manufacturing and modernizing electrostatic precipitators as well as providing services, such as inspections, annual maintenance, spare parts, and performance improvements. An electrostatic precipitator (ESP) is an air emission control device that removes solid particles from the flue gases generated in combustion processes.