Alfa Laval Energy Division: The power of energy efficiency
FEATURED STORY
In this interview, I spoke with Alfa Laval's Julien Gennetier (VP Energy Division and President BU Gasketed Plate Heat Exchangers) and Jenny Jamot (Process Engineer) about the company's wider goals, the Alfa Laval Energy Division's momentum building for success, and the vital role optimisation plays in the fight for a stable climate future.
In 2021, Alfa Laval launched a new sustainability strategy centred around climate, circularity, care, and commitment. Each 'C' represents the company's values and target points for promoting a healthy internal and external culture. Commitment relates to ethics and behaviours, ensuring compliance to government policies and following leading advice. Care refers to an internal culture of diversity, as well as maximising the health and safety of its employees and customers. Circularity looks to ways in which the company can improve and promote environmental factors in its own processes by focusing on energy efficiency, water consumption and reuse, chemical reduction, and material recycling. And, of course, climate demonstrates the targets Alfa Laval intends to reach as part of its responsibility to secure a stable climate future: the company is working to become carbon neutral by 2030, has signed the 1.5 degree business playbook, and aims to reduce scopes 1 and 2 emis-sions to 0% and scope 3 to 50% by 2030. Of the many different roadmaps for reaching Net Zero by a certain date, Alfa Laval follows the IEA plan. "One of IEA's focuses is on the development of clean energy sources like renewable power, fuels, chemicals, power-to-x, fuel cells and so on," says Julien. "We see ourselves as key enablers of the development and later deployment of these technologies."
Another of the IEA's focuses is energy efficiency which it states should contribute to 40% of the CO2 emission reduction alone following its roadmap. This aspect is more about the deployment and improvement of existing technology rather than new development. Alfa Laval is just as ambitious in this regard, as Julien affirms:
"This is what the Energy Division does; the energy efficiency of our heat exchangers has been the number one value proposition since we created the technology some 90 years ago. Our aim is to be synonymous with energy efficiency, just as Volvo is synonymous with safety." Alfa Laval sees clear opportunities to assist customers pressured by high energy prices and decarbonisation roadmaps by ensuring significant energy savings within their processes. "Essentially, this is not new to us; we have always had this focus," clarifies Jenny. "But as efficiency becomes more important on the global agenda, the industry needs companies with experience and tried-and-tested solutions; we offer a great fit for those demands."
Holistic approach
There is a clear understanding of the climate targets and expectations across the process industries, but how to start is another question entirely. Julien suggests that the answer is a holistic approach. "We need to identify where those energy efficiency opportunities lie in order to bring the best cases for investment proposal," he says. "Every customer wants to know: Where do I get the best bang for my buck in terms of efficiency?" But investing in an efficient heat exchanger is only one solution as it is often the case that the customer's surrounding processes are not optimised for the full capacity of the new equipment.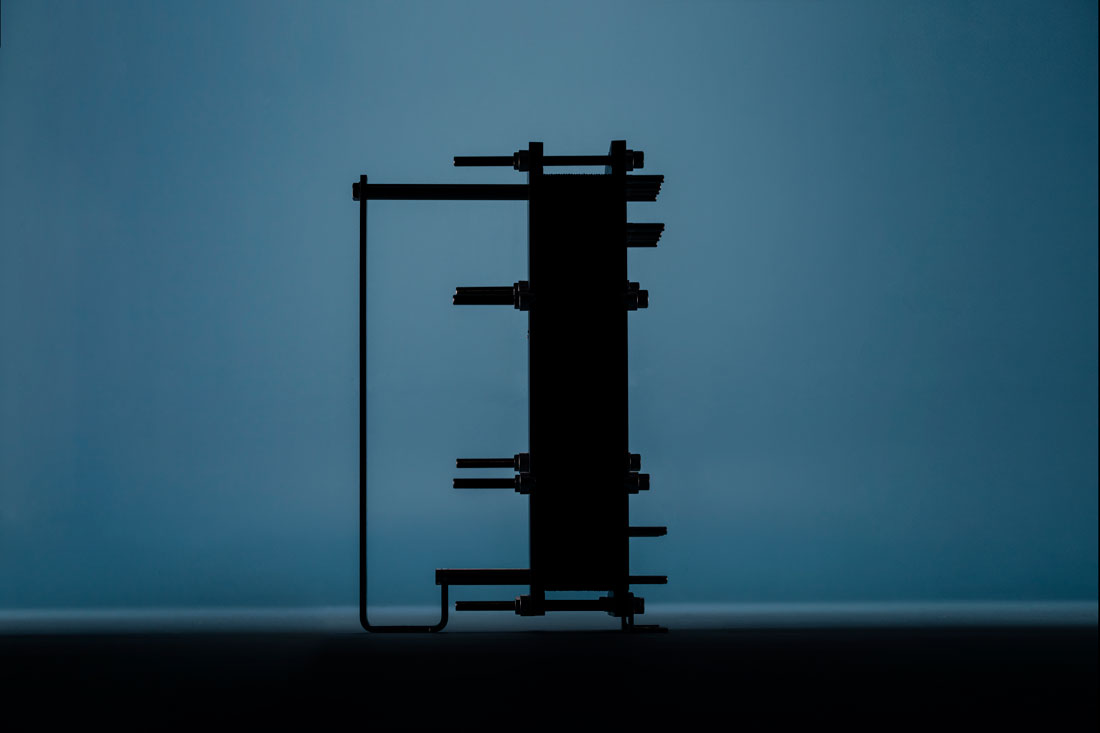 As Process Engineer, Jenny Jamot has a central role in helping sales teams provide the best possible solution to customers. She ensures that the right equipment and technologies are supplied for the right processes by educating sales groups. One way in which Alfa Laval supports this informed sales method is a new initiative: Energy Hunter. "This project is focused on educating our sales team about energy efficiency so they can see the opportunities available to our customers and support them in their decisions in order to become more energy efficient," Jenny explains. "It's about developing competence in our sales and service teams so they can then quantify the benefits of our systems to customers; what the fuel saving will be, for example."
What began as an internal project, is now being explored as a wider reaching initiative across the Alfa Laval network of partners and representatives. Another aspect to the holistic approach recommended by Julien is the need for high quality maintenance of process equipment, in order to maintain excellent efficiency. "We have calculated that the new equipment we install every year helps customers to save 50 GW of installed power. But the equivalent amount of power capacity is being saved by keeping our heat exchangers properly maintained and working in the best operating conditions – and this applies to every type of heat exchanger," says Julien. "In total, this is almost 100 GW of power capacity saved every year thanks to installing new and more efficient technology and maintaining the existing install base. 100 GW is more than the total newly installed capacity of wind power every year on a global basis – a complementary technology which is just another part of that holistic approach."
"Our aim is to be synonymous with energy efficiency, just as Volvo is
synonymous with safety."
Alfa Laval has invested significantly in a complete new product range over the last five years with three central themes: Efficiency, serviceability (maintenance), and reliability. The intention is to extend product lifespan, honouring the company's commitment to its customers in even the most demanding sectors and environments, such as nuclear energy. "As Jenny said, these concepts are not new to us," Julien clarifies. "We are still maintaining heat exchangers we built over 60 years ago. But we also want to offer upgrading possibilities for these installations so they can benefit from the latest technology."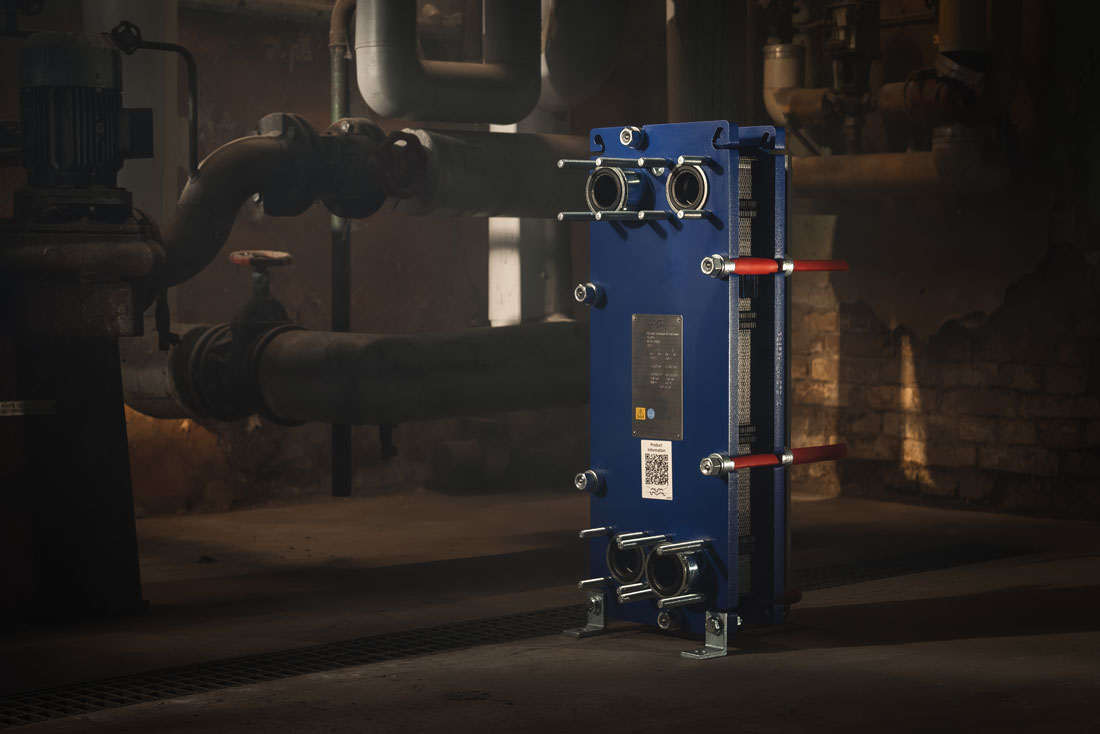 Collaborative effort
Key to the success of a climate neutral industry future is collaboration amongst big players, which Alfa Laval recognises well. Recent years have shown great progress propelled via industry partnerships and cooperation. One such initiative is Remade to Matter, an innovative partnership between Alfa Laval and Swedish recycling company, Stena Recycling. "Remade to Matter can help customers to decarbonise their business even faster. We are encouraging the replacement of old, inefficient heat exchangers with new ones. Stena Recycling then takes these old units to Sweden for full recycling of the materials," Julien explains. The idea was inspired by Stena's business-driven collaboration arena called 'Circular Initiative'.
"We are now looking to expand this concept globally with other partners – although Stena has presence in many Scandinavian countries, we want to have recycling stations local to the point of connection to avoid shipping old heat exchangers across continents to be recycled."
Another partnership is with global Swedish steel company SSAB, as Alfa Laval collaborates with them on the development and commercialisation of the world's first carbon neutral heat exchanger, made of fossil free carbon steel. The aim of Concept Zero is to have the first unit ready by 2023 with serial production starting in 2026, and Julien expresses confidence that this will be achieved. "This collaboration with SSAB is of course only the first step in the journey," he says. "For an entirely carbon free heat exchanger, you need to find ways to make every element carbon free. So we are looking at all the different components of our scope 3 emissions in a very systematic way in order to reach the goal. Carbon steel was the biggest contributor and now that we have solved this, we move onto the next challenge."
Julien continues: "If we can help to create a market pull from and for all of our customers, then it will create a good dynamic for all of the industry to move in that direction and make those major investments in order to decarbonise these hard-to-abate sectors. Heat exchangers are vital to the industries in which change is most needed. We often say that you are never more than 1km away from a heat exchanger."
Energy efficiency movement
The running theme of my conversation with Julien and Jenny of Alfa Laval was an appreciation of partnerships and collaborative approaches to work. The company understands that not one party can fix climate concerns alone and so it has joined leading technology group ABB in creating the 'Energy Efficiency Movement'.
"This is a movement to drive attention to the clean energy source that everybody has; energy efficiency. It is already available and doesn't take a lot of technologi-cal development," Julien explains. "We mentioned 40% of the CO2 reduction, but actually by 2030 it seems to be that 50% or more will come from energy efficiency thanks to the readiness of the technology."
The point of this movement is to encourage industry players to work together and educate more people on the topic, in order to identify those opportunities in their own plant and buildings.
In terms of its own outlook, Julien explains that Alfa Laval is on track to achieve its ambitious targets on time, despite widespread company growth, produc-tion increase, and higher demand for its more energy intensive product offering. Indeed, the company's 2022 Q1 report showed 23% of its order intake coming from process industry equipment, touted by 44% for HVAC and refrigeration applications. This reflects a demand for heat pumps, heating and cooling technology, and industrial and commercial refrigeration.
"It's definitely a challenge," he concedes. "But with the momentum and commitment I see within our teams and partnerships, we will achieve our targets. Not everything will be easy; for some things we already have so-lutions, other things we are still working hard to solve. But that's what these deadlines are for, to encourage creativity," Julien smiles.
About this Featured Story
This Featured Story was first published in Heat Exchanger World Magazine in October 2022. To read more Featured Stories and many other articles, subscribe to our print magazine.
Featured Stories are regularly shared with our Heat Exchanger World community. Join us and share your own Featured Story on Heat Exchanger World online and in print.