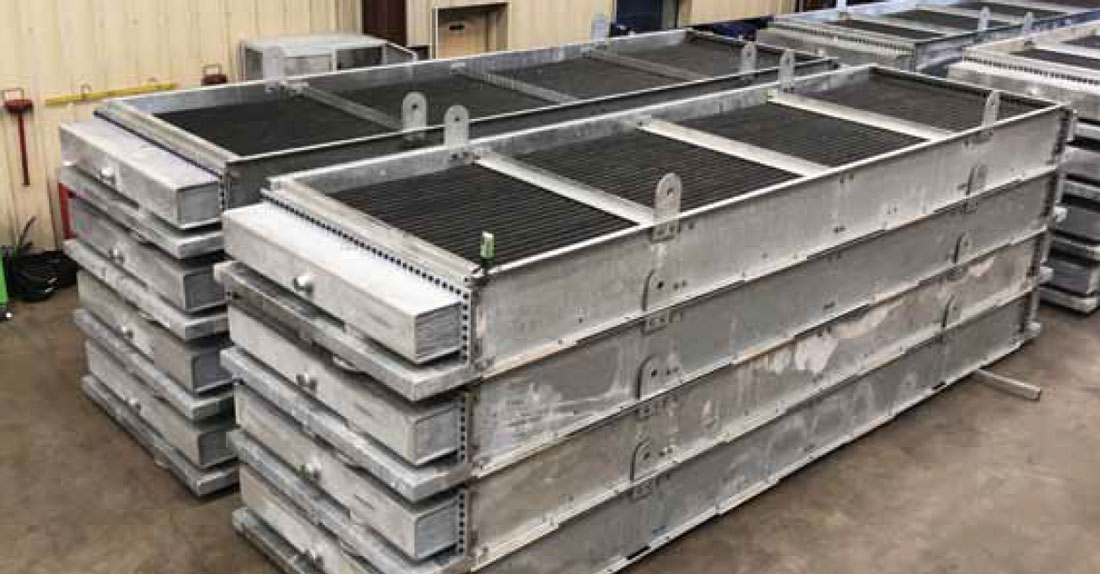 Plume abatement coils are used to reduce/prevent visible plumes of moisture exiting a wet cooling tower fan stack. Typically, this is done by mixing in dry, heated ambient air with the moist air stream exiting the drift eliminators. The cold ambient air passes over the "airside" of the coil and is heated by transferring heat from a hot fluid source flowing on the "tube side" of the coil. The article will present the methodology and equations required to budget size the overall plume abatement coil surface area required.
By Bob Giammaruti, SHECO Industries
Plume abatement coils can be used in both counter flow or cross flow cooling towers as shown in Figures 1 and 2. (See PDF) The plume abatement coils sit above the water distribution system and drift eliminators on the perimeter/sides of the tower. Dry air from ambient is drawn through the plume abatement coils and is mixed with the moist air exiting the drift eliminators. The resultant air mixture is then expelled from the cooling tower via the fan and fan stack.
The following is a basic method to size plume abatement coils used in wet cooling towers. It should be noted that the following method is accurate to only +/- 10% and should only be used for scoping and/or budget calculations.