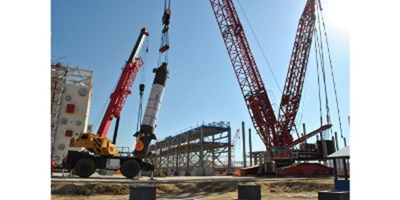 The Gazprom Board of Directors took note of the information about the engagement of Russian industrial and machine-building enterprises in the implementation of the Company's strategic goals.
Gazprom is focused on further improving its operational efficiency and maintaining technological leadership among energy companies. These efforts are being carried out in a systematic manner within the Company's Innovative Development Program until 2025. In meeting its current goals, Gazprom is drawing primarily on the potential of domestic enterprises. The successful cooperation between Gazprom and Russian manufacturers has helped reduce the corporate List of priority products for import substitution and local manufacturing by 2.5 times, from 486 items in 2015 to 194 items as of June 2019.
The Company continues to interact with Russian metal and pipe companies within its sci-tech cooperation programs. The programs aim to provide Gazprom with innovative products in the near term.
Another important focus area is the local manufacturing of equipment at domestic enterprises. To that end, Gazprom has helped launch the production of spiral heat exchangers, used in the construction of the Amur Gas Processing Plant, at the Linde Severstal joint venture in St. Petersburg.