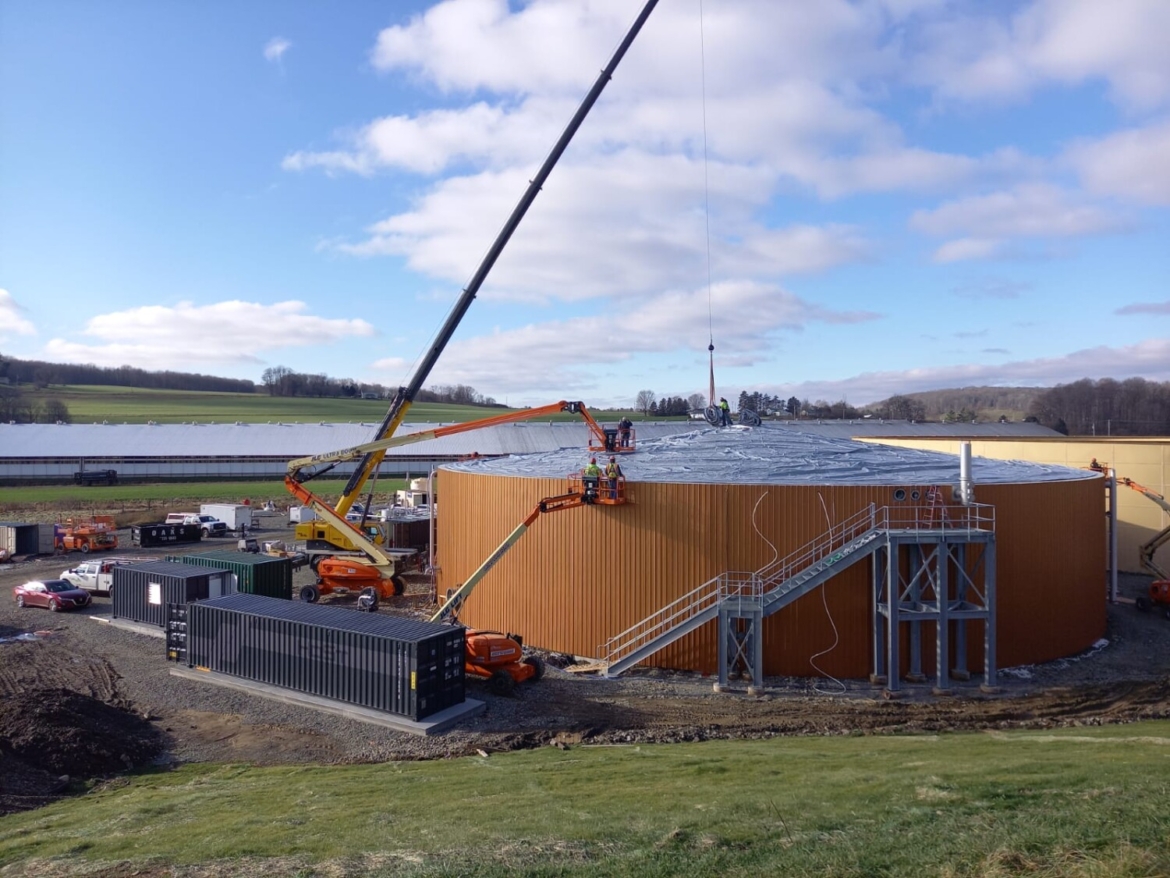 HoSt North America is making steady and solid progress on the 300 scfm biogas plant in upstate New York. Commissioning and first renewable natural gas production is scheduled for Q2 2023.
Key project milestones currently being completed include the installation of the patented insulated double-membrane roofs and the installation and connection of the biogas upgrading plant with membrane technology. The renewable natural gas is destined for the California market under the Low Carbon Fuels Standard programme where it will be used as a clean transport fuel.
HoSt is continuously developing technologies that lower the project CI score of biogas projects. Innovations such as our sludge-to-sludge heat recovery technology ensures significant reductions in gas utilisation for heating which means lower OPEX and improved energy utilisation.