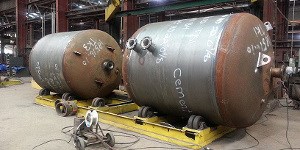 RECO USA, a supplier of water heating and storage equipment, announced that it has been awarded three major contracts. These contracts (one for a new chemical plant, one for a major agrichemical expansion, and the third for a large commercial hospital project) by themselves represent over six months of work.
With these contracts, it expects to be adding to its manufacturing and QC base over the next few months. These contracts also put its order intake well ahead of forecast, and by the end of Q2, it expects its 2020 bookings to exceed its total for all of 2019.
Engineering on these contracts is now underway, with the delivery of the units starting in June and continuing through year-end.