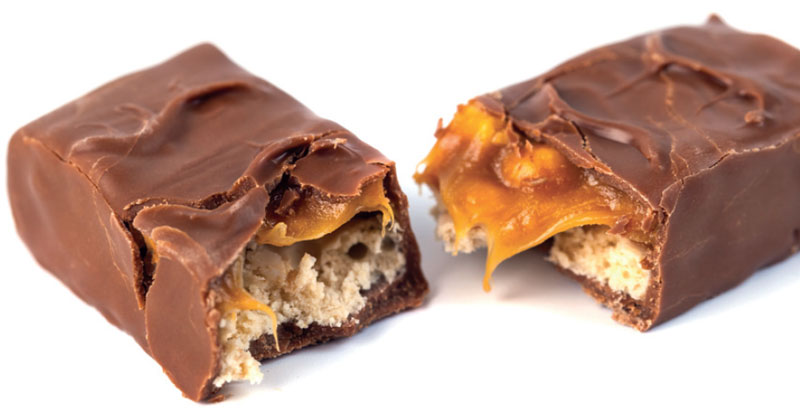 Mars Wrigley Confectionery, the world's leading manufacturer of chocolate, chewing gum, mints and fruity confections, has achieved energy and CO2 reduction with GEA's heat pump solution at its facility in Veghel, the Netherlands — one of the largest chocolate factories in the world. The heat pump installation reduces the chocolate factory's carbon footprint and contributes to the achievement of Mars' stated sustainability goals.
Text and images courtesy of GEA (unless otherwise specified)
The customer challenge
Mars' Sustainable in a Generation Plan addresses key areas of the United Nation's Sustainable Development Goals. The company's vision focuses on Healthy Planet, Thriving People and Nourishing Wellbeing. As a step along the way toward a sustainable future, Mars has been seeking to reduce its carbon footprint and its use of natural resources for its production facilities. One of the key focuses is to make its production process more energy efficient.
The GEA solution
GEA, who has already installed the refrigeration plant for this factory, was contacted by Mars to discuss possible solutions to achieve further energy efficiency and CO2 reduction. After analyzing energy-saving and energy-management opportunities at the facility, it was determined that installing heat pump systems would significantly enhance the energy efficiency of Mars' overall process and support their commitment to a healthy planet.
The customized GEA heat pump solution, which is based on the latest GEA V HP reciprocating (also known as piston) compressors, makes it possible to extract and boost what is otherwise unusable low-temperature heat from the refrigeration units, which is then used to heat water. Heat taken from the refrigeration units and passed through a heat exchanger can heat water up to 63°C. This water is then channeled through the factory's specially installed rooftop warm water piping network, from where it can be sent to various processes and uses within the plant, for example, chocolate and syrup storage, and air-handling units.
"We engaged in fruitful discussions with the GEA team on how to achieve further
energy efficiency and CO2 reduction at our facility – and the approach of installing
heat pumps systems to reach this goal has proven successful."
– Paul Simons, global technology leader of utility/civil at MARS.
Simons adds that Mars plans to install heat pumps at other facilities across the globe, as waste heat re-use is one of the key enablers for the company's target of becoming energy neutral by 2040.
The result
At Mars' Veghel site, GEA's innovative heat pump solution has reduced total energy consumption across the site by 6% and contributes to a reduction of 1,000,000 m3 of natural gas per year, equivalent to a reduction of more than 1,000 t CO2 per year, or more than 1,800 t CO2 per year if green electricity is applied.
Mars says that is equivalent to the combined annual energy consumption of about 625 households. The firm estimates that over the course of just one year, the amount of heat recycled using the heat pump technology allows Mars' Veghel site to save about 26 terajoules in gas.